Firdaus & Associates Group is a medium sized consultancy firm which offers a full range of property consulting services that includes property valuation, real estate agency, property management, market research, retail leasing and property consultancy. We work with our clients to significantly improve property knowledge by applying the right mix of consultancy and professional services. With dedicated staff, office infrastructure and automation, we deliver added value to our clients with a long-term view on relationship and business. Since our inception in 1998, our firm gradually started from the basic valuation work for private individuals to providing work for financial
institutions, progressing to real estate agency in the subsale market and project marketing for new developments proposals to property management of residential strata properties and commercial buildings. The year 2021 will mark our 23rd year in the property consultancy industry. The core services were previously separated to specific departments under our Firdaus & Associates Property Professionals Sdn Bhd headed by senior personnel and are separately managed to provide focussed services to clients. Each department communicates with each other on overlapping services in order to provide a wholesome solution to clients.
Each department of property discipline is now being focussed into three separate private limited entities. Firdaus & Associates Property Professionals Sdn Bhd mainly concentrates in property valuation, consultancy and market research work; Firdaus & Associates Real Estate Agency Sdn Bhd for corporate, retail estate agency and retail leasing work; and Firdaus & Associates Property Management Services Sdn Bhd for property and facilities management work. Through innovations and information technology, we strive to deliver superior property information solutions and determined to mould trusting and long-lasting relationships with our existing clients as well as forging new ones.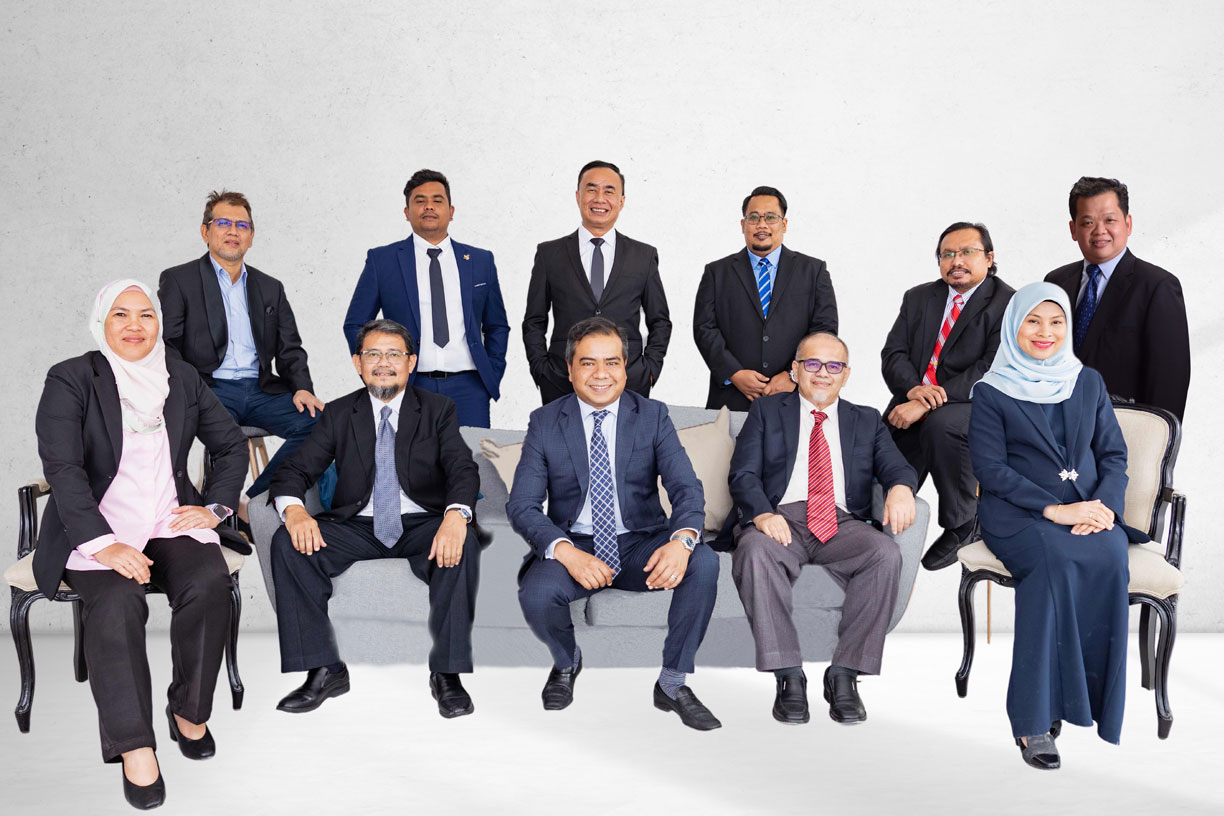 Our Board of Directors
The Group Board of Directors consists of 11 senior partners with vast experience in the valuation, real estate agency and property management services. Each of the Directors are established property professionals in their own right, respected figures in the property professionals' fraternity and collectively have served the profession with experience of more than 80 years.
The Group Board of Directors determines and oversees the strategic path of Firdaus & Associates Group of Companies in achieving its vision and mission of the firm whilst each Directors handle the daily routine of managing clients, personnel, office matters and
business origination growth.
Our Management Team
Our dedicated Heads of Department with long years of service are well versed with the internal system and procedures in order to manage each of the departments efficiently. The Heads of Department are responsible towards the management of staff within each entities of the Group, within their departments, ensure that the clients/ buyers/owners are well served in the valuation process, real estate agency work, property management problem solving and consultations whilst keeping up with the latest trends and movements of the property market. Our Heads of Department are the asset which keeps the firm focussed and strong in serving all our clients and partners. They are the implementers and the pulse of Firdaus & Associates Group of Companies' vision and goals.