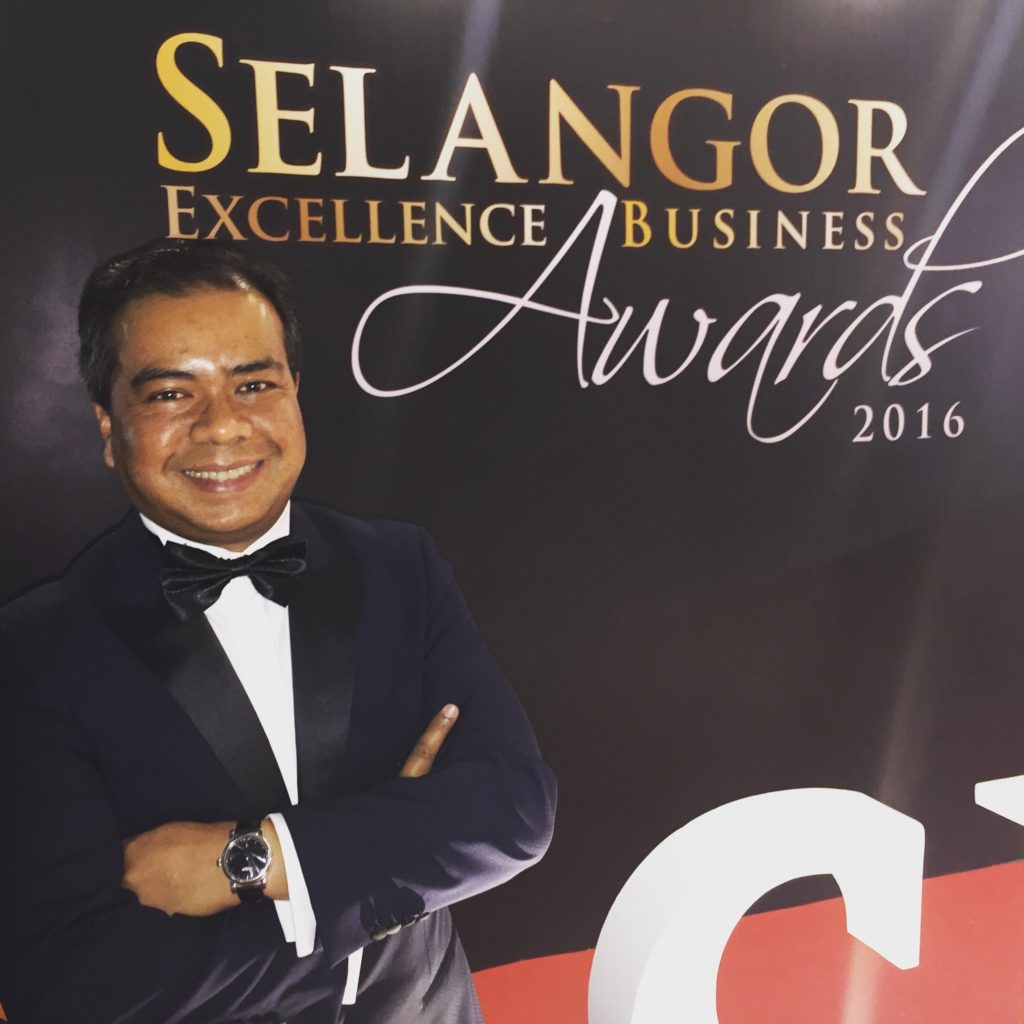 FIRDAUS & ASSOCIATES PROPERTY PROFESSIONALS BEING AWARDED THE SELANGOR EXCELLENCE BUSINESS AWARDS (SEBA) 2016 
https://www.firdausassociates.com/wp-content/uploads/2016/11/IMG_4215-1024x1024.jpg
1024
1024
admin
admin
https://secure.gravatar.com/avatar/afb566ab36a0d5e7bd5d65f03bfa3acf?s=96&d=mm&r=g
The prestigious Selangor Excellence Business Awards is an annual awards ceremony organised by the Dewan Perniagaan Melayu Malaysia (Selangor) recognising achievements and contributions of business entrepreneurs in the economic development of Selangor. Nominees were selected based on their excellent organisation achievements, strong leadership ability, good record of human capital development and good implementation of innovation and sustainable business strategy.
The award was held at Shah Alam Convention Centre on the 7th November 2016 helmed by the Chambers President, Tuan Haji Mohd Fadzli Mustafa and officiated by the Royal Patron, YAM Tengku Sulaiman Shah Alhaj Ibni Almarhum Sultan Salahuddin Abdul Aziz Shah Alhaj.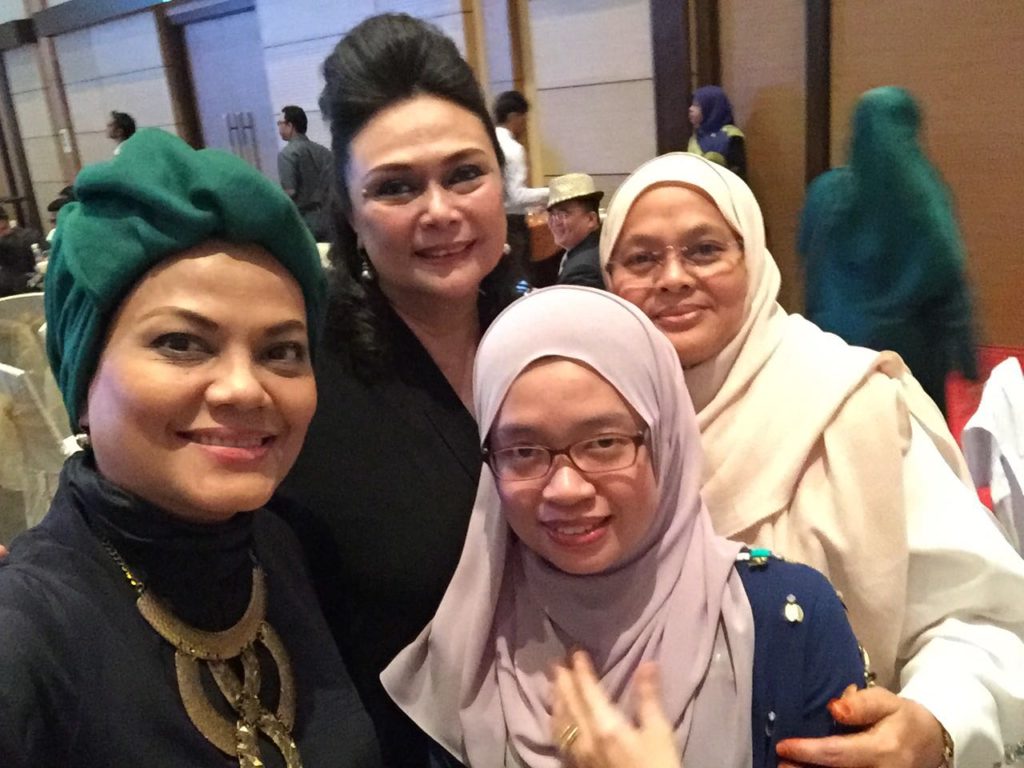 More that 60 participants entered the prestigious award culminating in various business fields. Firdaus & Associates Property Professionals won the real estate management excellence award and has been recognised as the industry's leading property consultancy firm in real estate management especially in valuation, real estate agency and property management operations in Selangor. Sr Firdaus Musa received the award on behalf of the firm. Other award winners include Dato' SM Zulkifli, Dato' AC Mizal, Datin Paduka Norazlina, Dato' Sri Sin Hock Min, Datin Paduka Umie Aida, Dato' SM Azli Tan Sri SM Nasimuddin, Dato' Khadijah Ibrahim, Rozita Che Wan and Sr Fakru Radzi.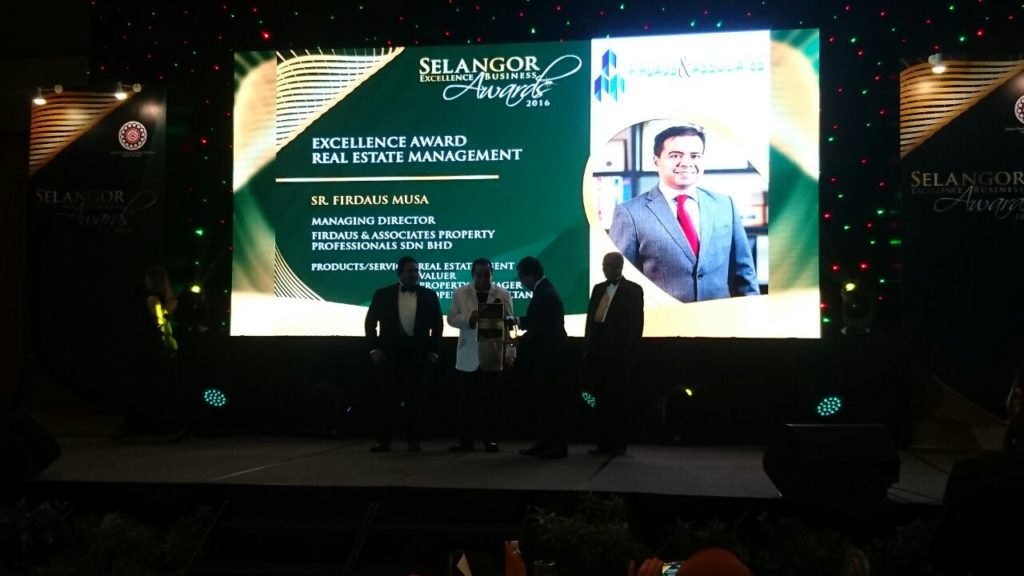 The event was a hallmark occasion for Firdaus & Associates Property Professionals and we are proud to be part of the Selangor business community since 1997. The event was attended by Sr Firdaus Musa, the Managing Director, Sr Nik Alim Amirah, the Executive Director, YM Tunku Dato' Adj Prof Sr Dr Fauzi, Director, Sr Faiyaz Ahmad Maruf, Director accompanied by their wives as well as Ms Farizan Hamzah, our Head of Market Research and Valuation Helpdesk Department.